Aurora Pharmaceutical, LLC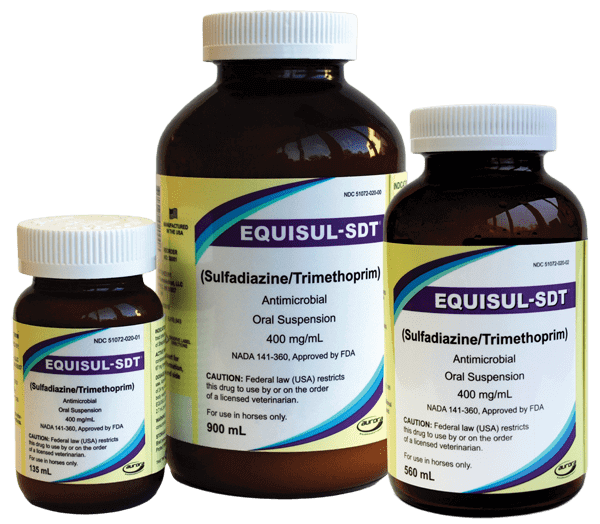 FDA Approves Aurora's Equine antimicrobial oral suspension, EQUISUL-SDT (Sulfadiazine-Trimethoprim), NADA 141-360.
"We are focused on creating the products and solutions needed to establish a better standard of animal care through cutting edge and environmental-friendly technologies and ingredients."
… Devoted to the development of innovative products through:
A panel of experts in the veterinary and marketing arenas. Aurora is based on the scientific and veterinary expertise of professionals who have been in the industry for more than three decades. The ground-breaking science, combined with marketing professionals who are committed to addressing and meeting current customer needs, puts Aurora at the forefront of veterinary health-care.
Staying ahead of the curve. Current Good Manufacturing Practices, regulatory compliance and consumer needs are ever changing. Aurora strives to become a leader in the veterinary pharmaceutical industry by staying ahead of the changes. By incorporating new delivery systems and using the most sophisticated production equipment available, we are committed to improving existing products and providing new innovative solutions for animal health professionals.
The commitment to quality. Each Aurora product is of premium quality and will not be compromised to meet a competitive price. Products are priced in a manner that is economically affordable for consumers but sustainable long term because of Aurora's commitment to our customers.
Customer care. Each Aurora product is designed to provide improved, sustainable comfort and healing to patients, thus maximizing their health and well being. With Aurora's vast experience in all realms of veterinary care, our experts know exactly what each animal needs to be as healthy as possible. In the food animal industry, better and safer medicine leads to better and safer food. We are committed to the purpose of improving and developing solustions that bring health and well-being to livestock while providing wholesome, nutritious food for the consumer's table.